Yep, that's what I want, a bridge. Actually a piece of a bridge.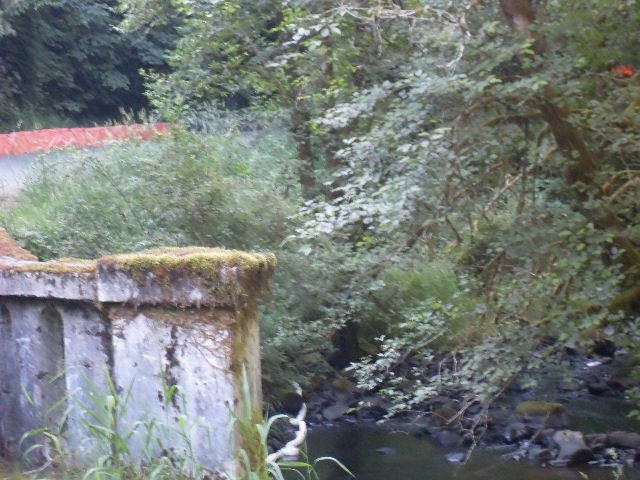 An old bridge from an old highway near me. They are removing the old bridges on this road, and I just love those mossy old ones that have been there forever. I'd been meaning to....but didn't ever get around to...going and taking a picture of this bridge when it wasn't being removed. It's over a creek, and in the winter and spring, there's a pretty good water flow coming down it. Up above is a small falls. It is beautiful to look from the mossy bridge, up the creek, to the falls. I've looked at that view so many times and now it not going to ever be the same. Well, it was getting pretty rickety I guess.
I stopped at the work site and talked to the demolition people and asked them what they were going to do with the handrail. They're going to haul it to the dump! Well, I told him, I want it, at least a piece of it.
I figured my husband would have a fit over that. Just a 4-5 foot section, the guy said it could be hauled in a pickup and he'd put it in for me. Last night, my husband and I went up and looked at it, and guess what??? He wants it, too! He wants to put it in a different place I wanted it, but, hey, if I get it I'll be glad. Just can't stand to think of the whole bridge just disappearing, it's a heritage thing I guess!