For a town with a population of 1800, yep, 1800 and one stoplight, we have a lot of fun on the 4th of July. We call it Clatskanie Heritage Days, I believe we called it the Clatskanie Scramble. I think Heritage Days is actually a better name, at least for a lot of Clatskanie natives.
In my 49 years, I think I've only missed a handful of Clatskanie 4th of July celebrations. There've been times when I haven't appreciated it as much, but this year, I was especially sentimental about the celebration.
When I married my husband, our family teased him a lot because he was an "outsider". Now that we've been married 23 years, he is well-rooted to our area, our home. He moved a lot before he got cemented in here, so it is also for him a place where his "roots" are now. Plus, we've raised our kids here, our kids have all, from age 30 to 9 (yes, there's a gap, huh?) have all romped in the hills around here, built forts, swung on the same tire swing that now my grandchildren are also playing on. I love my homeland!
We get to the parade early, like an hour and a half early! We set out our chairs, get ready to wait....
and visit with the same people we meet in the same spot every year LOL. It's a huge family reunion.
The kids get set up to gather the candy thrown to them from the floats. Usually some family members are in the parade to throw a little extra. This year, my daughter Chantel didn't ride her horse in the parade, but my mom was in it because she is a Columbia County "My Fair Lady" Princess! Each city in our county has a princess, and we're proud of mom!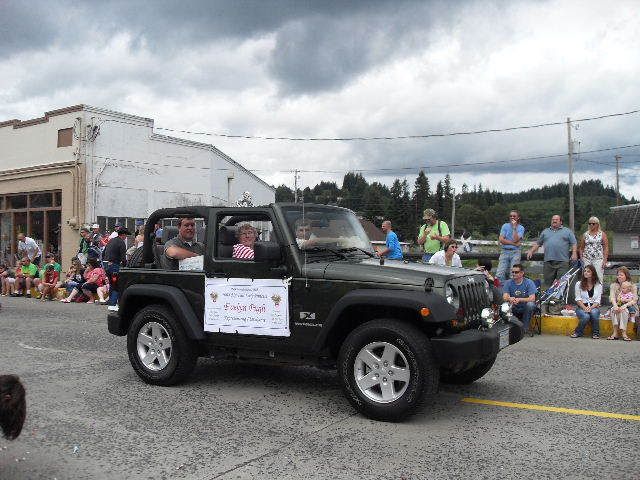 Well, as we wait....we visit...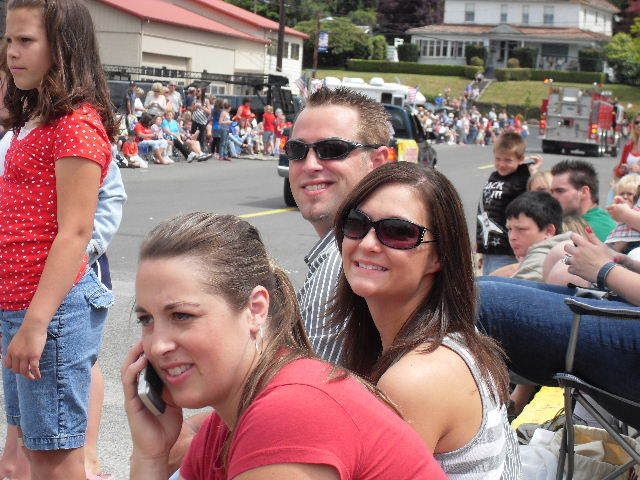 we see people we haven't seen in years...
The parade starts, this year the Boy Scouts carried the flags for the Veterans of Foreign Wars, as they are getting to difficult for the Vets to carry. Those men I've seen carry those flags all my life, some have already gone. We see the fire trucks,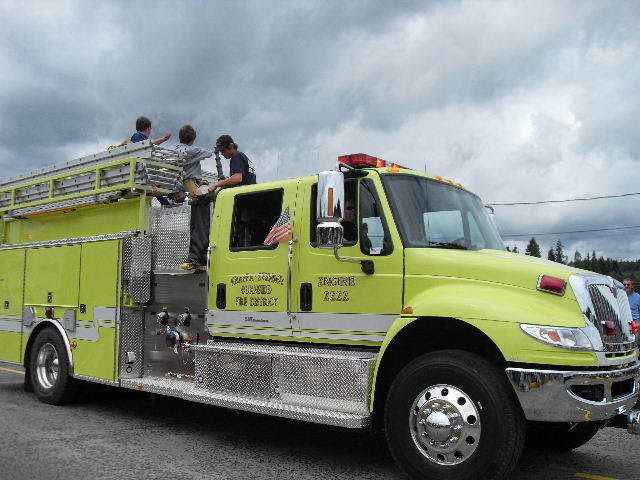 the clowns,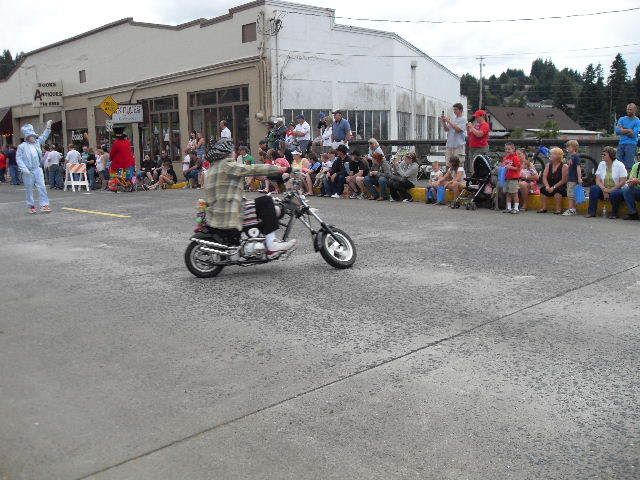 the business floats, actually a lot of floats for a town our size. Many (or most) throwing candy to all the kids. Then there are the John Deere tractors of all shapes, sizes, and ages.
I immediately thought of my Father-in-law, who just passed away last August. He was a John Deere dealer, loved the tractors, actually died driving his tractor. Died doing what he loved, farming. His dream. I got a little teary-eyed thinking of him, seeing his friends driving their tractors. I looked back at my husband and he had one of those moments where it hits you that your dad is gone. My parents are still alive, but I knew that was what happened. It hasn't seemed like he's gone so often.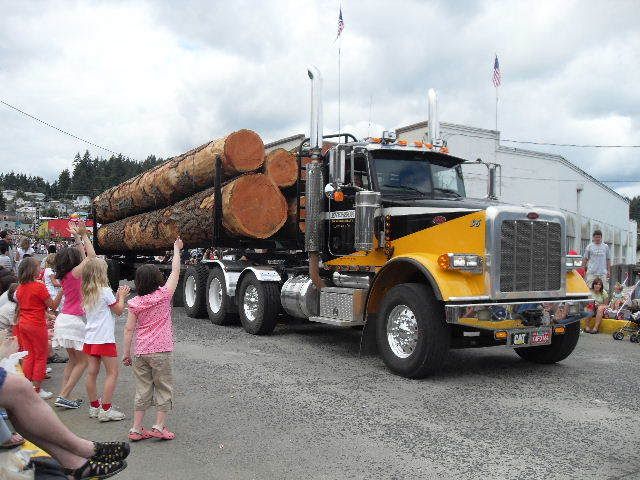 After the parade, EVERYONE goes to the park to celebrate,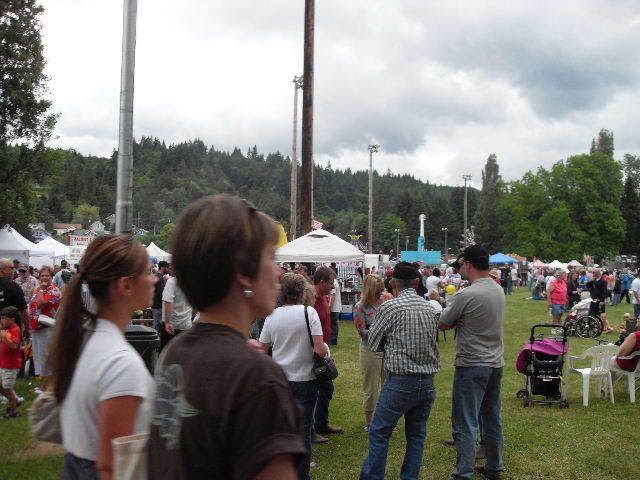 to visit, to see more old friends. They had the carnival rides, the cotton candy, the curly friends, snow cones, lattes...the annual chicken bar-b-que put on by the Kiwanis. There were petting zoos, political booths, fancy old cars, the logging show,
and tons more.
I saw a friend I haven't seen in 20 years. We were talking about our little hometown. She grew up, couldn't wait to leave home, live in the big city, have the career, and now....She's missing home, her roots, the coolness of our area compared to Phoenix. Well, come on back home. Get some property, get another horse, slow down! I started thinking about how only a couple times had I wanted to move away, but I love my homeland. I'm so blessed!